Montessori of Albania and World Academy Tirana
Finding a top-notch international school for your children in Tirana is not as daunting a task as you might think. There are a number of options in and around the city that appeal to the international community and provide an education that meets the high expectations of the families enrolled there.
For preschool students, the International Montessori School of Albania (IMSA) is the only authentic Montessori school in the country. Its international staff is trained and certified in the Montessori philosophy and methods that aim to educate the whole child. The school founder, Mirlinda Boshnjaku, is also a product of a top-tier international education and personal experience gained while living in the United Kingdom, United States, China, and other countries.
IMSA opened its doors in 2007, and all instruction is in English. Classrooms purposefully have low child-to-staff ratios and are fully equipped with Montessori materials, so your son or daughter receives the most individualized, customized education possible.
Currently, IMSA offers five classes for three different age groups:
Infants, nine to 24-month-olds (1:4 student-teacher ratio)
Toddlers, two to three-year-olds (1:6 student-teacher ratio)
Three to six-year-olds (1:8 student-teacher ratio)
For those new to the Montessori system of education, it was founded in 1907 by Dr. Maria Montessori (the first woman to become a physician in Italy). The unique philosophy is based on Montessori's observation that children teach themselves if given the opportunity. Her educational approach is used in over 7,000 schools all over the world and involves creating a learning environment where children can explore their interests by choosing from a number of developmentally appropriate activities prepared in advance.
IMSA is located in a complex of four villas in a quiet residential Tirana neighborhood. Classrooms are purposefully designed and fully equipped to support a Montessori curriculum. In addition, there are indoor and outdoor playgrounds, separate napping rooms, gardens, as well as a cafeteria that provides healthy and nutritious meals.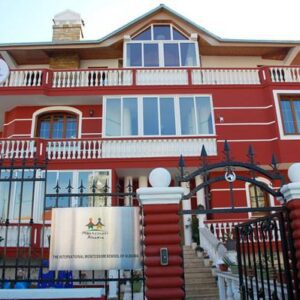 Learning activities at IMSA allow the child to use all five senses, rather than simply listening and reading to a teacher. The teacher's role at IMSA is to guide a child on their selected activities and help them overcome any challenges or hurdles they encounter as they move freely through the learning environment. This way, the children develop their own sense of curiosity, independence, confidence, and self-discipline needed to succeed later in life.
Building on the success of IMSA, the founders of that school opened the World Academy of Tirana  (commonly known as WAT) to provide a student-centered program for primary and secondary children that also offered a solid global perspective. The number of students enrolled in WAT quickly grew, and, in 2015, it moved to its current location in a quiet suburban neighborhood near the TEG shopping center.
As the first IB World School in Albania since 2013, WAT is proud of the diversity its staff and student population represents (40 nationalities).
WAT is authorized by International Baccalaureate Organization (www.ibo.org), to provide all three IB programs: the IB Primary Years Programme (ages 3-11), IB Middle Years Programme (ages 11-15), and the IB Diploma Programme (ages 16-18). IB programs, with their unique academic rigor and their emphasis on students' personal development, aim to do more than other curricula. They develop inquiring, knowledgeable, and caring young people who are motivated to succeed. The IB gives students distinct advantages by building their critical thinking skills, nurturing their curiosity, and their ability to solve complex problems.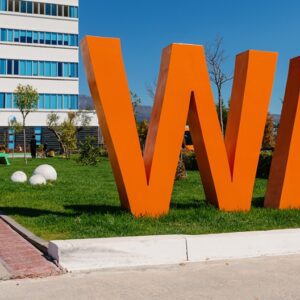 At WAT, students are given engaging opportunities for cooperative and experiential learning that strengthen process-oriented and communication skills. They are taught to respect others, their natural environment, and to develop an awareness of global issues through school and community service activities.