Tirana is located in the center of Albania and is enclosed by mountains and hills with Mount Dajt elevating on the east and a slight valley on the northwest overlooking the Adriatic Sea in the distance.
Due to its location within the Plain of Tirana and the close proximity to the Mediterranean Sea, the city is particularly influenced by a Mediterranean seasonal climate.
It is among the wettest and sunniest cities in Europe, with 2,544 hours of sun per year.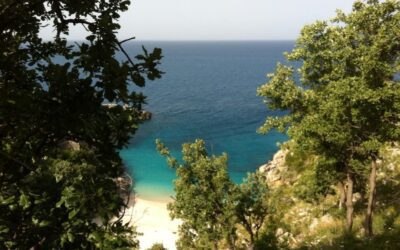 WHY ALBANIA?  When people talk about wanting to move overseas, Albania isn't usually the first place you have in mind. And yet here we are, happily living in this often-overlooked Balkan country. I came here as a Peace Corps volunteer—and liked Albania so much, I...