Tirana is located in the center of Albania and is enclosed by mountains and hills with Mount Dajt elevating on the east and a slight valley on the northwest overlooking the Adriatic Sea in the distance.
Due to its location within the Plain of Tirana and the close proximity to the Mediterranean Sea, the city is particularly influenced by a Mediterranean seasonal climate.
It is among the wettest and sunniest cities in Europe, with 2,544 hours of sun per year.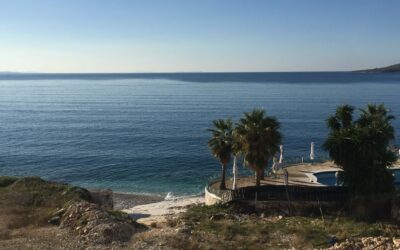 SARANDA, SARANDA A raising expats community This holiday season I had no idea what to expect especially because of the recent curfew from 8.30 pm till 6 am. That really did a thing on any plans of socializing if it can still be called that. Its been a few months now...