Tirana is located in the center of Albania and is enclosed by mountains and hills with Mount Dajt elevating on the east and a slight valley on the northwest overlooking the Adriatic Sea in the distance.
Due to its location within the Plain of Tirana and the close proximity to the Mediterranean Sea, the city is particularly influenced by a Mediterranean seasonal climate.
It is among the wettest and sunniest cities in Europe, with 2,544 hours of sun per year.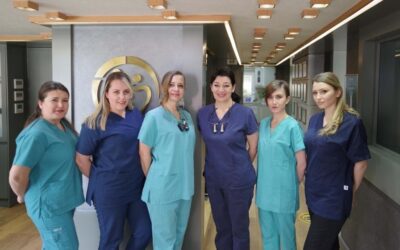 THE EXPATS DENTIST  While slowly strolling down some village road, tired and happy from a long hiking day with friends, some 3 or 4 years ago, the topic of a dentist came up. This lady, Dr. Marsela Dodbiba came highly recommended by many expats. Apparently, she lived...