Tirana is located in the center of Albania and is enclosed by mountains and hills with Mount Dajt elevating on the east and a slight valley on the northwest overlooking the Adriatic Sea in the distance.
Due to its location within the Plain of Tirana and the close proximity to the Mediterranean Sea, the city is particularly influenced by a Mediterranean seasonal climate.
It is among the wettest and sunniest cities in Europe, with 2,544 hours of sun per year.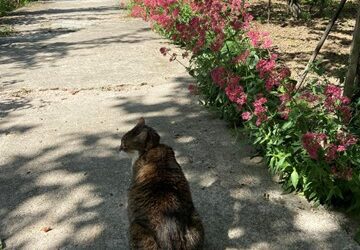 Chats, Chums, and Cherry Compote - Loving Life as an Expatriate in Albania By Karen Espig Photo by the author — Vincent, the expat-cat enjoying the garden in Pogradec (June 2022) About two months ago, I wrote an article about my experience and challenges...
read more