Tirana is located in the center of Albania and is enclosed by mountains and hills with Mount Dajt elevating on the east and a slight valley on the northwest overlooking the Adriatic Sea in the distance.
Due to its location within the Plain of Tirana and the close proximity to the Mediterranean Sea, the city is particularly influenced by a Mediterranean seasonal climate.
It is among the wettest and sunniest cities in Europe, with 2,544 hours of sun per year.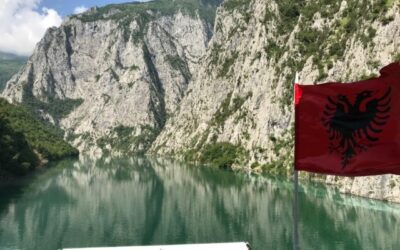 Valbone: The Edge of the World  When we turned the corner, and the Valbone Valley came into view, it took our breath away—meadows and forest surrounded by the jagged, awe-inspiring peaks of the Albanian Alps (sometimes ominously referred to as The Accursed Mountains)....