Get advantages of our Facebook Group
Get involved in our online expat community by becoming a member of our Facebook group, established in 2014
Tirana is located in the center of Albania and is enclosed by mountains and hills with Mount Dajt elevating on the east and a slight valley on the northwest overlooking the Adriatic Sea in the distance.
Due to its location within the Plain of Tirana and the close proximity to the Mediterranean Sea, the city is particularly influenced by a Mediterranean seasonal climate.
It is among the wettest and sunniest cities in Europe, with 2,544 hours of sun per year.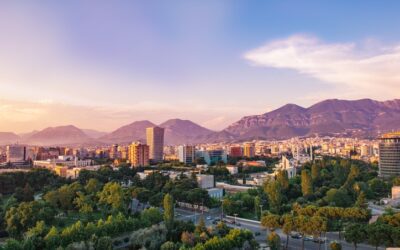 Tirana, the vibrant capital city of Albania, is a hidden gem waiting to be discovered. With its rich history, culture, and diverse neighborhoods, Tirana has something to offer every traveler. From the trendy cafes and upscale shops in Blloku to the traditional markets...
read more