TIA – Tirana International Airport
The only international airport in the country is TIA; Tirana International Airport is named after Mother Teresa. TIA is located in Rinas, 25km NW of Tirana, the country's capital. Airport Taxis are found in front of the arrivals gate & they offer a fixed rate of 20 Euro.
Helpful info here: tirana-airport.com
Airport Shuttle to Tirana offered by Luna Shpk
Corfu Airport
This airport, located in Corfu-Greece, is often used to reach Albania's South Coast due to its proximity to Saranda, about 40km.
A short ferry ride divides Corfu to Saranda so this airport can be quite useful especially during summer months when direct flights from major cities in Europe & other destinations are added to the normal schedule.
For more information; corfu-airport.com
*Please be aware of the 1 hour time change between Saranda & Corfu.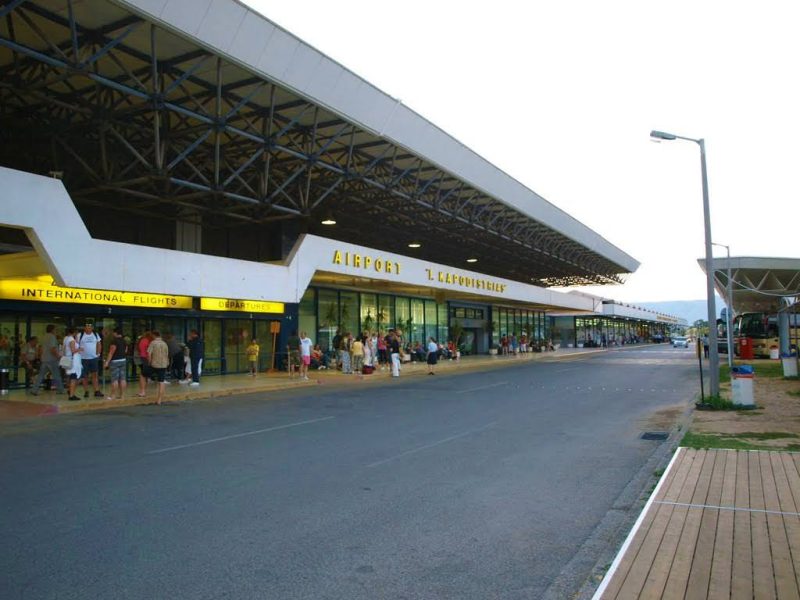 Taxi Service at TIA
The taxi ride from Tirana International Airport to Tirana's center takes about 20-25 minutes depending on traffic & time of day. There is a designated Airport Taxi that has the right to be inside the airport and services Non-Stop 24/7 for a fixed cost; 20 Euro one way.
Green Taxi
The other opting worth trying is Green Taxi which has better rates and can be pre-booked via a WhatsApp number. The taxi driver can park inside the airport and wait for you at the Arrival's Terminal with your name on a visible card. The service costs 12 Euro one way.
International Travel – by BUS
Tirana International Bus Terminal (map) – "Stacioni Qendrore i linjave Nderkombetare" It is located at Rruga Dritan Hoxha (behind Tirana RING Center).
Here you can find Kosovo and International bound lines including the Balkans, Italy, and Greece.
Please note that this station does not have an indoor waiting area.
Here are the Top Albania Travels by destination and respective ticket costs:
Tirana-Munich ~ 80€ (1 way ticket) & 130€ (2 way)
Tirana-Dusseldorf ~ 100-130€ (1 way) & 180-200€ (2 way)
Tirana-Milano ~ 60€ (1 way) & 120€ (2 way)
Tirana-Verona ~ 60€ (1 way) & 120€ (2 way)
Tirana-Istanbul ~ 40€ (1 way) & 60€ (2 way)
Tirana-Athens ~ 30€ (1 way) & 50€ (2 way)
Tirana-Thessaloniki ~ 25€ (1way) & 45 (2 way)
Tirana-Skopje ~ 20€ (1 way) & 35€ (2 way)
Tirana-Sofia ~ 40€ (1 way) & 70€ (2 way)
For more info & reservations you can check out this website: autobus.al
NOTE: Most of the international bus stations in the Balkans are far from the center so it may wise to take a taxi to the bus terminal to save time and energy and avoid getting lost.
Also, note that drivers of Furgons and Vans drive exceptionally erratically – if you are prone to motion sickness (car sickness) you should take measures to remedy that beforehand.
International Travel – by Ferry
The main ports in Albania are located in Durres, Vlore & Sarande. Durres & Vlore ports connect with various ports in Italy such as Trieste, Ancona, Bari & Brindisi Saranda port connects with Corfu port in Greece.
*Please be aware of the 1 hour time change between Saranda & Corfu (Albania & Greece)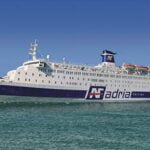 ADRIA FERRIES utilize Durres Port and their routes are:
Durres – Ancona – Durres
Durres – Bari – Durres
Durres – Trieste – Durres
You can check out the tickets here: Timetable and Prices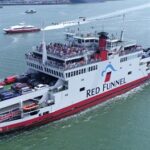 Offer the following routes:
Ancona – Durres – Ancona
Bari – Durres – Bari
Bari – Saranda – Bari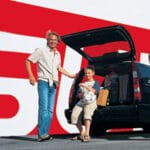 Brindisi – Durres – Brindisi
Brindisi – Vlora – Brindisi
Brindisi – Saranda – Brindisi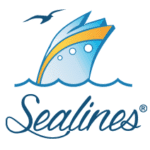 A handy booking platform for all ferries traveling from ITALY ports to Greece, Albania,
Croatia, Montenegro, France, Tunisia, Spain, Malta, Sardinia, Sicilia, Slovenia etc.